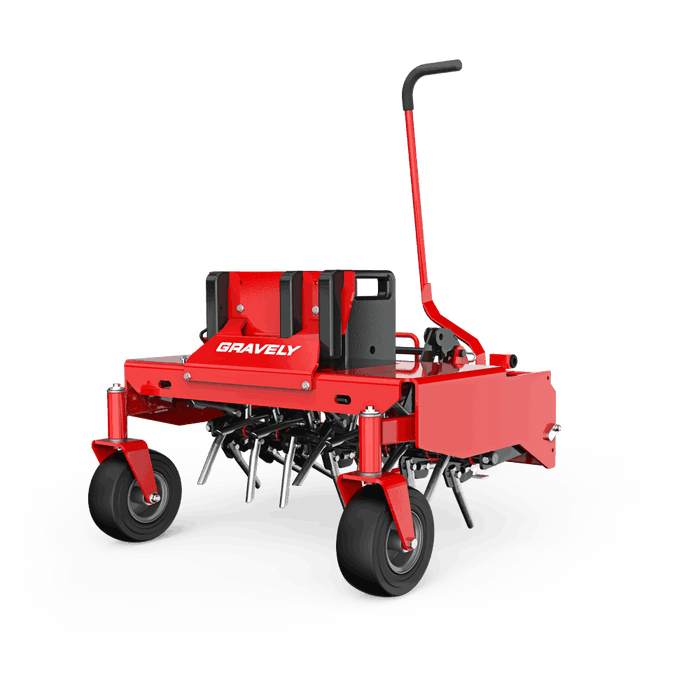 Gravely Pro-QXT 32" Aerator Attachment (S/N 000157)
Sold out
Original price
$3,000.30
-
Original price
$3,000.30
The Gravely PRO-QXT comes with a 32" aerator attachment for the Gravely Pro-QXT Tractor. It is a versatile machine that knows no bounds. No matter what seasonal chores you put in front of it, it'll take them on with ease.
All thanks to its quick-attach system for swapping from one attachment to the next. If you've got work to do, the Pro-QXT has the attachment to do it.
The Gravely tractor can work with multiple equipment all year round. It can work as an aerator, dethathcer, snow thrower, lawn mower or even a snow plow.
Features of Gravely Pro-QXT 32" Aerator Attachment
Hydrostatic Drive
Quick-Attach System
Rapid Control System