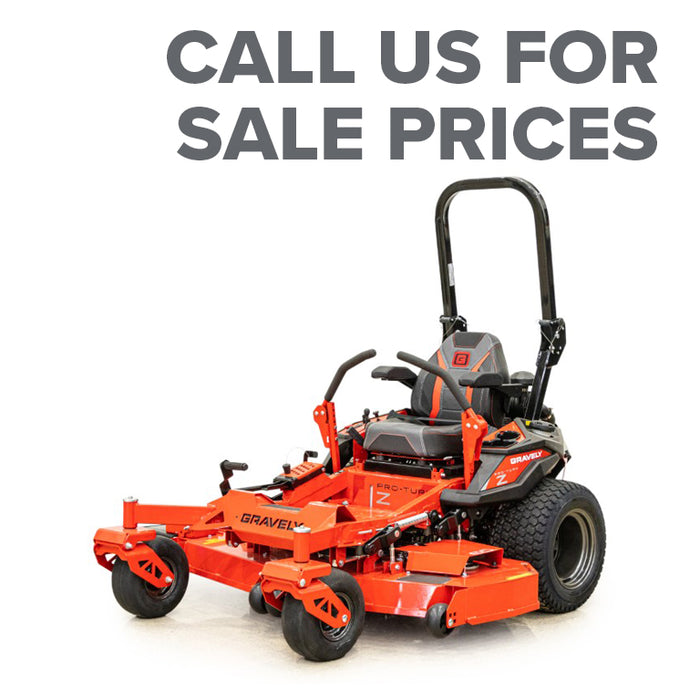 Call Us For A Massive Discount On This Price - Gravely Pro-Turn Z 60" (S/N 000438)
Original price
$11,384.65
-
Original price
$11,384.65
The Gravely Pro Turn Z 60" is a commercial-grade zero-turn grass lawn mower for commercial usage.
It features a 60-inch cutting deck made of steel, and is powered by a high-performance Gravely engine.
The Pro Turn Z 60" also has a hydro-gear transmission system, which enables the operator to mow with greater precision.
The mower comes with a comfortable high-back seat, armrests, and footrests to reduce operator fatigue during extended use.
The Pro Turn Z 60" is offers maximum productivity and durability for landscapers, golf courses, and large property owners.
Features of Gravely Pro Turn Z 60 Riding Lawn Mower
Seat Isolation
Suspension Forks
Gravely Engine