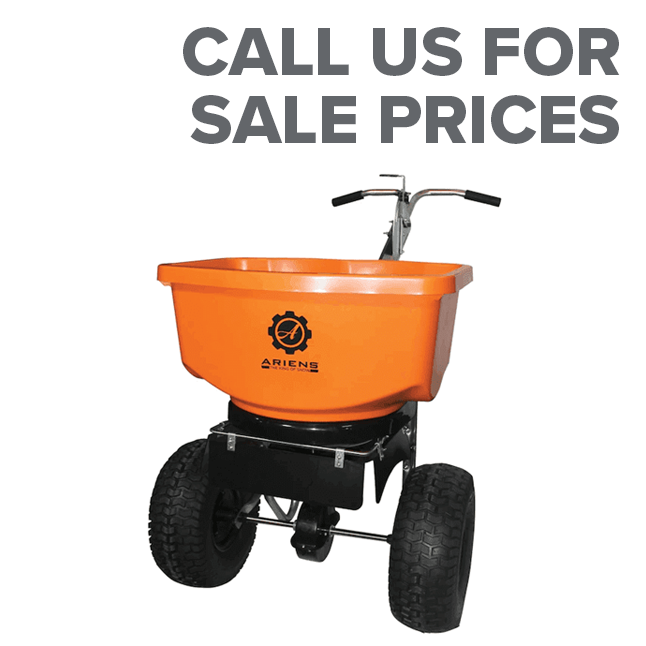 Call Us For A Massive Discount On This Price - Ariens Salt Spreader
Original price
$576.15
-
Original price
$576.15
The Ariens Salt Spreader is an affordable and efficient solution for melting ice.
The ice melt spreader is a handy equipment for landscape contractors and facility maintenance professionals. They can use the ice melting equipment for spreading ice melt or halite
The spreader features a stainless steel T-handle with rubber grips. This spreader does not work with traditional rock salt.
It also comes a protective cover to prevent snow or water entering the hub.
Features of Ariens Salt Spreader
Stainless steel frame with protection for corrosion
Can Holds up to 100 lbs of ice melt or halite
T-handle with rubber grips for better control