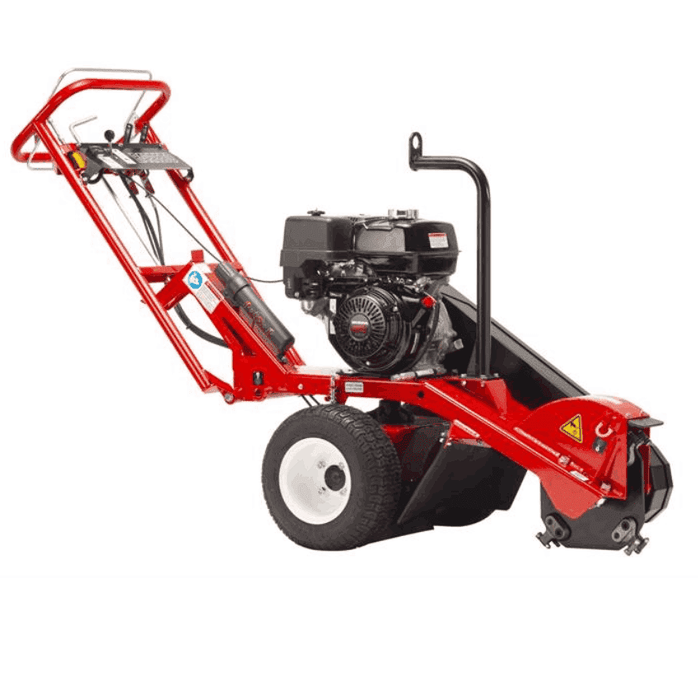 Barreto 13SGH Stump Grinder (S/N sgp661)
Original price
$9,000.00
-
Original price
$9,000.00
The latest additions to the Barreto Tree Care Family is the new Barreto 13SGH stump grinder. The stump grinder's unique design pivots over the center line of the wheels, allowing the grinding head to sweep easily across the stump while the wheel base remains stationary.
The innovative design and compact stature of this stump grinder makes it ideal for tight access areas.
The swivel head of the13SGH stump grinder has a swing arc of 35˚ and the cutting wheel has eight carbide green teeth with three cutting surfaces. Free-wheeling hubs facilitate easy travel to the jobsite, while the independent wheel locks allow for easy locking while grinding.
Barreto 13SGH Stump Grinder
Eight carbide green teeth each have three cutting surfaces
Innovative pivot-over-center swivel head sweeps easily over stump
Simple controls are located on the adjustable-height handle bar
Handle bale acts as a secondary safety switch to prevent accidents 
Compact design makes it ideal for tight access areas 
SPECIFICATIONS

13SGH: Honda GX390
Horsepower 16hp
Height: 54.5″
Length: 74″
Width: 29'
Weight: 406 lb
Cutting Wheel: 17″
Cutting Teeth: 8 green teeth
Cutting Depth: 6-8″
Cutting Height: 14″
Head Swing: 35˚, 20″ arc