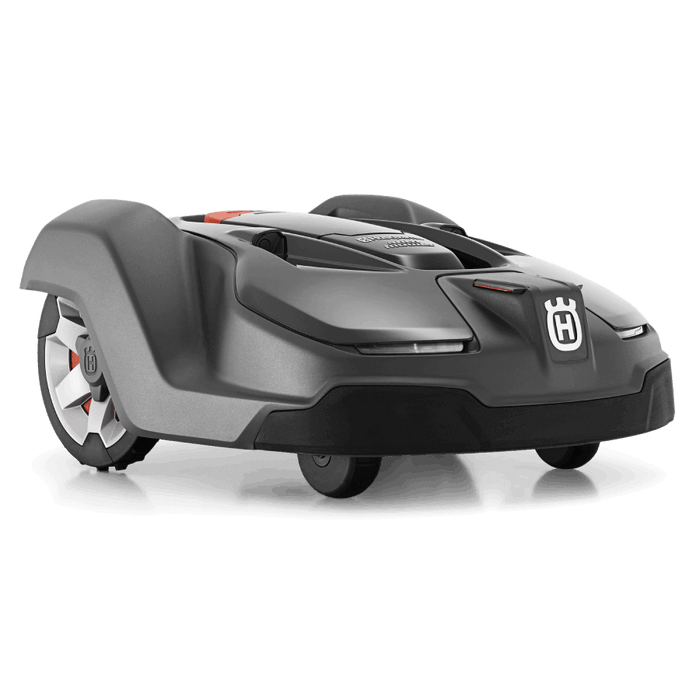 Husqvarna 450X Automower (S/N 200911635)
Original price
$4,299.99
-
Original price
$4,299.99
The 450X Husqvarna Automower is the hands free robotic lawn mower solution to a perfectly cut lawn each day. It is the top of the range model in the X-line series from the world leaders in robotic mowing.
The robotic automower is smart enough to mow large lawns – like narrow passages, obstacles, tough terrain and slopes up to 45%.
Comes with GPS-assisted navigation and a host of features including Automower Connect. An intelligent way to keep your lawn green, healthy and perfectly mowed.
Remote Object Detection enables higher mowing speed and area capacity. The Automower Connect app keeps you in control: track, interact and stay updated at the touch of a screen, wherever you are in the world.
Features of Husqvarna 450X Robotic Automower
Automower® Connect app
GPS-assisted navigation - PATENTED
Remote object detection
Smart Home integration
GPS theft protection
Electric height adjustment - PATENTED
SPECIFICATIONS

Working Area: 1.24 Acres
Typical Mow On One Charge: 270 Min
Blade Type: 3 Pivoting Razor Blades
Cutting Width: 24 cm
Cutting Height: 2- 6 cm
Weight: 13.9 kg
Maximum Slope Performance Inside Boundary: 45%
Search System: Pentasearch
Follow Guide: 3
Typical Charging Time: 60 MIN
CONTROL/SAFETY

Connectivity: Bluetooth®, Cellular
Firmware Update: Dealer Service
GPS Theft Tracking: Yes
Pin Code: Yes
Alarm: Yes
User Interface: Keypad And Display/App
Lift Sensor: Yes
Ultrasonic Sensor: Yes