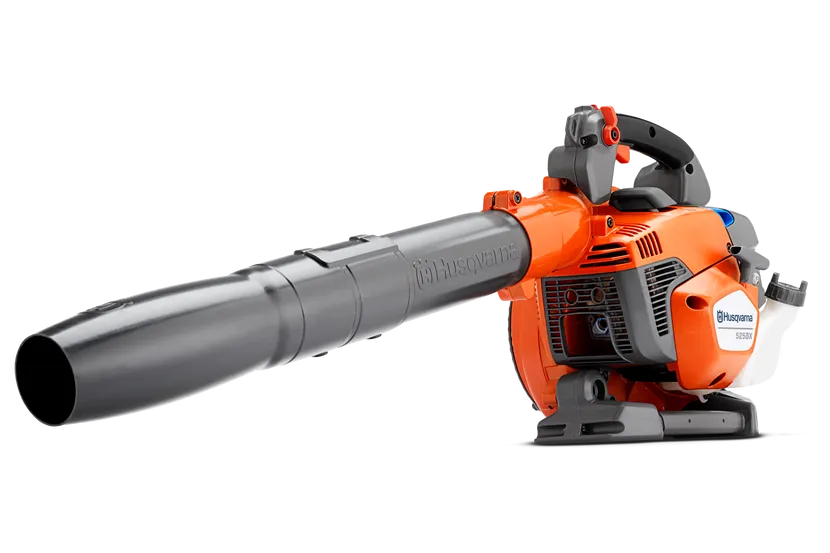 Husqvarna 525BX Handheld Blower (S/N 20211403019)
Original price
$399.99
-
Original price
$399.99
The Husqvarna 525BX Leaf Blower is a powerful and well-balanced blower for professional use.
The patented X-torq engine technology in combination with the special fan and housing design means high blowing capacity.
The anti-vibration system Low Vib makes work less strenuous – even during long shifts. And all intuitive controls, i.e. Cruise Control, contribute to efficient and convenient operation at all times.
The Husqvarna 525BX is also designed with the user's comfort in mind. It features an ergonomic handle that reduces stress on your arms and hands during extended use.
It also has an anti-vibration system that helps to reduce fatigue and improve comfort.
Features of
Husqvarna 525BX Leaf Blower
X-Torq® engine
Adjustable tube length
Auto return stop switch
Fuel pump
SPECIFICATIONS

Engine Displacement: 25.4cc
Horsepower: 1.14hp
Blower Force: 15 N
Air Speed Round Nozzle: MPH 157
Maximum Power Speed: RPM 7300
Fuel Tank Volume, fluid: 15.22 oz
Fuel Consumption: 518 g/kwh
Sound Pressure From 50 ft: 79 db(a)
Weight: 9.48 lbs
FEATURES

Air Injection: -
Auto Return Stop Switch: Included
Boost Mode: Included
Cruise Control: Included
Ergonomic Harness: -
Hip Belt: -
LowVib: Included
Purge Bulb: Included
X-Torq Engine: Included
2-Stage Air Filter: Included