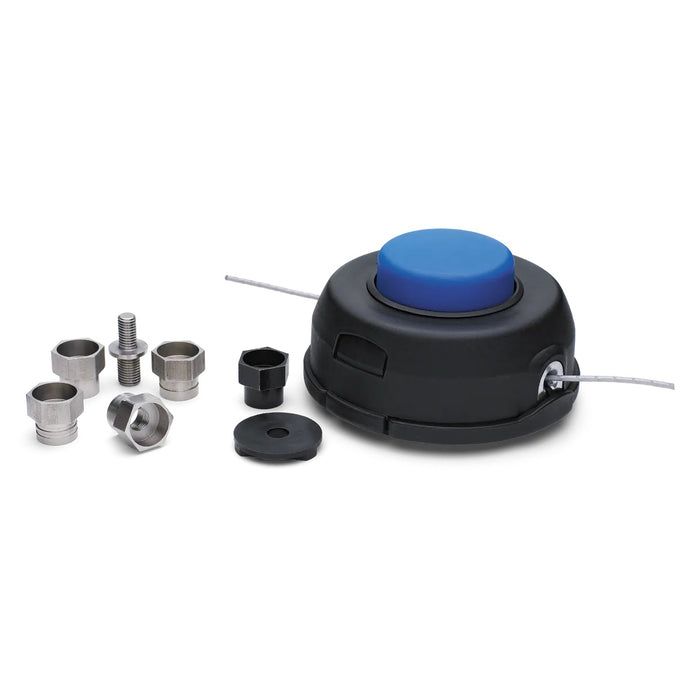 Husqvarna Universal T35 Trimmer head
Original price
$49.99
-
Original price
$49.99
The T35 Universal trimmer head features a semi-automatic cord feed system which we also call Tap'n go. When you push the head into the ground, it automatically feeds the trimmer line. This means that the user always controls when the line is fed and the line can be fed while working with the machine.
You don't need to turn off the machine or release it from the harness while it's feeding. The package that comes with the T35 Universal includes adapters that enable it to work with most other brands.
Fits most Husqvarna, Redmax, Stihl, Echo and Shindaiwa straight shaft trimmers.
Features of Husqvarna Universal T35 Trimmer head
Open eyelet
Exchangeable parts