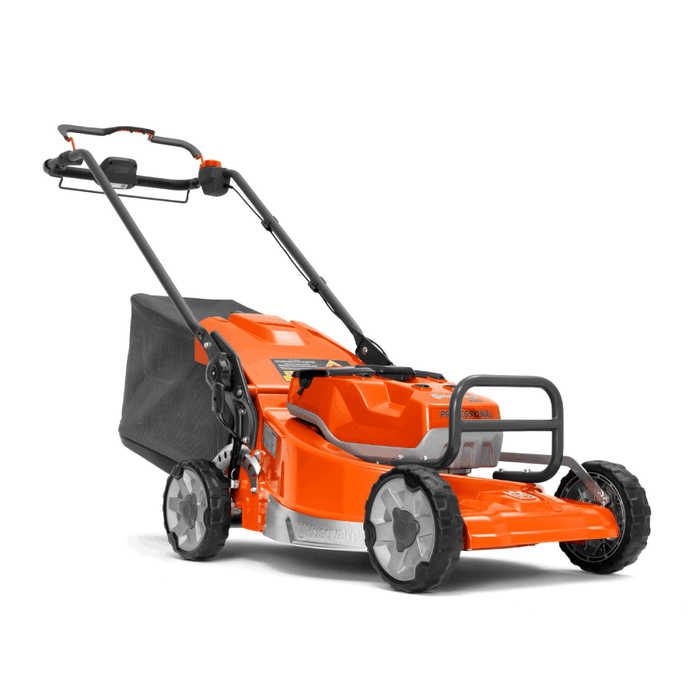 Husqvarna W520i Electric Mower (S/N 20211100043)
Original price
$1,699.99
-
Original price
$1,699.99
The Husqvarna W520i is an electric walk behind mower for professionals that offers a high level of performance.
The W520i walk behind electric mower has robust aluminum cutting deck with high level components and heavy duty power head.
The electric lawn mower  has en energy savings battery to ensure extended mowing all day long.
The Husqvarna W520i walk behind lawn mower comes with features such as aluminum rims and rubber tires, weather proof and double battery slots.
Features of Husqvarna W520i Electric Walk Behind Mower 
Cast aluminum with side bumpers
Weatherproof IPX4 rating
Battery backpack option
Intuitive keypad
Power Boost
SPECIFICATIONS

Husqvarna
Horsepower: -
Drive System: Self Propelled
Top Speed: 5.95 KM/H
Fuel Tank: -
Blade Type: Collection
Cutting Width: 20 in
Cutting Height: 1.5-4.5
Collector Volume: 2.3 cu ft
Deck Material: Aluminum
Weight: 91 lbs