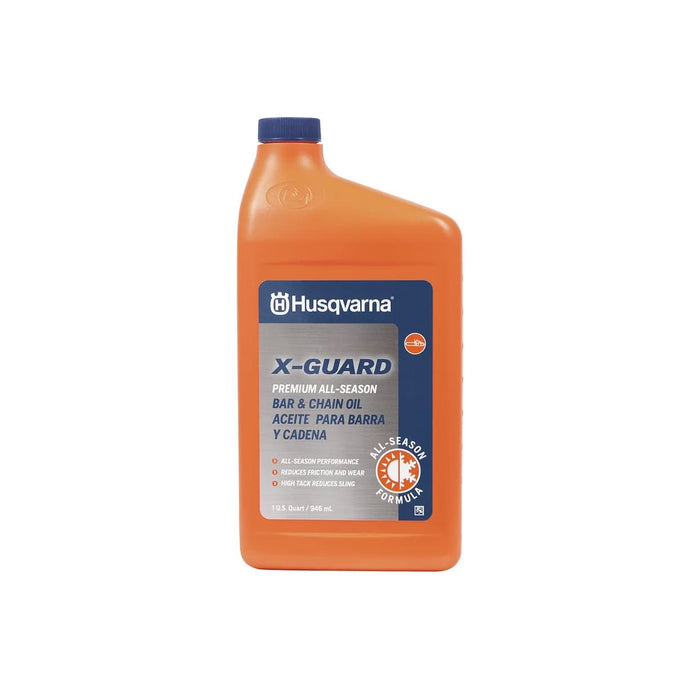 Husqvarna X-Guard Bar & Chain Oil
Original price
$8.49
-
Original price
$20.49
Husqvarna X-Guard Bar and Chain Oil is an ultimate protection for cutting equipment while operating a chainsaw.
Husqvarna's X-Guard lubricant retains its effectiveness even in extreme weather conditions, reducing friction and wear on cutting bars and chains.
The Husqvarna X-Guard's comes with lower sling formulation which has a premium tackifier additive, It ensures to keep the lubrication on the cutting equipment for optimal performance.
Husqvarna's X-Guard All-Season Formula provides superior cutting equipment protection while operating a chainsaw in any condition.
The premium X-Guard Bar & Chain Oil comes in two variants i.e. all season and low temperature.
Features of Husqvarna X-Guard Bar & Chain Oil
All season
Low Temp
Acts as a lubricant