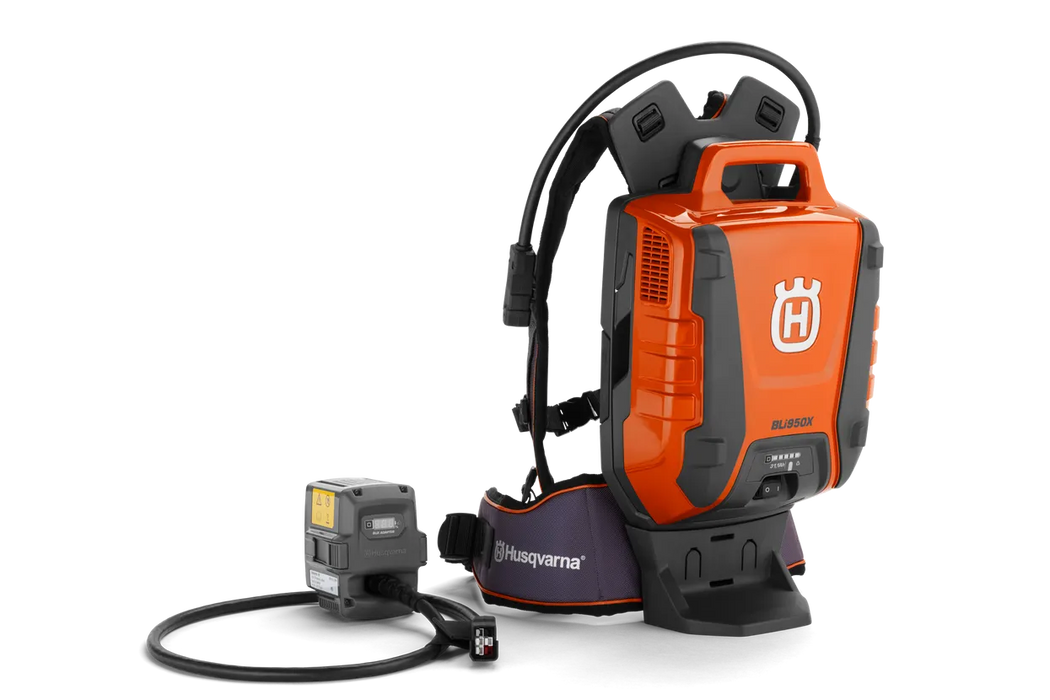 Husqvarna BLi950X Electric Backpack Blower (S/N 5530800167)
Original price
$1,499.99
-
Original price
$1,499.99
The Husqvarna BLi950X is an electric backpack blower that offers heavy duty design and maximum runtime.
Runs on a high capacity (31.1 Ah) backpack battery for highest productivity and longest runtime.
Husqvarna's electric blower, with its robust design, is suitable for daily outdoor work in all weathers.
Measure the exact battery level with the LED charge indicators on the battery and even more exact power status on the adapter.
Advanced ergonomic harness allows a perfect fit, and the easily detachable battery pack means users can share batteries freely without swapping harnesses.
The detachable support foot ensures all-day comfort and productivity for free-standing use and reduces the risk of the harness getting wet and dirty
Features of Husqvarna BLi950X Electric Backpack Blower
Perfect fit
Checking the battery level
Personal storage space
Great mobility
Cable guidance
Detachable support foot
Housing protection
** Comes with the battery adapter and 31.1 Ah backpack battery. Battery charger is  sold separately.